Detectors Shop for Metal Detection
Metal Detection for sale Detectors Shop is the best in the field of selling gold detectors, metal detectors, and groundwater detection devices in the ground because we are authorized agents and wholesale distributors for major factories in the field of gold detectors, metal exploration, and buried treasures, with a 5-year golden warranty and free training on how to use A device that detects gold and metals correctly by specialized engineers in our company to help you choose the appropriate gold and metal detector for your goals, then train on the device and work on it professionally.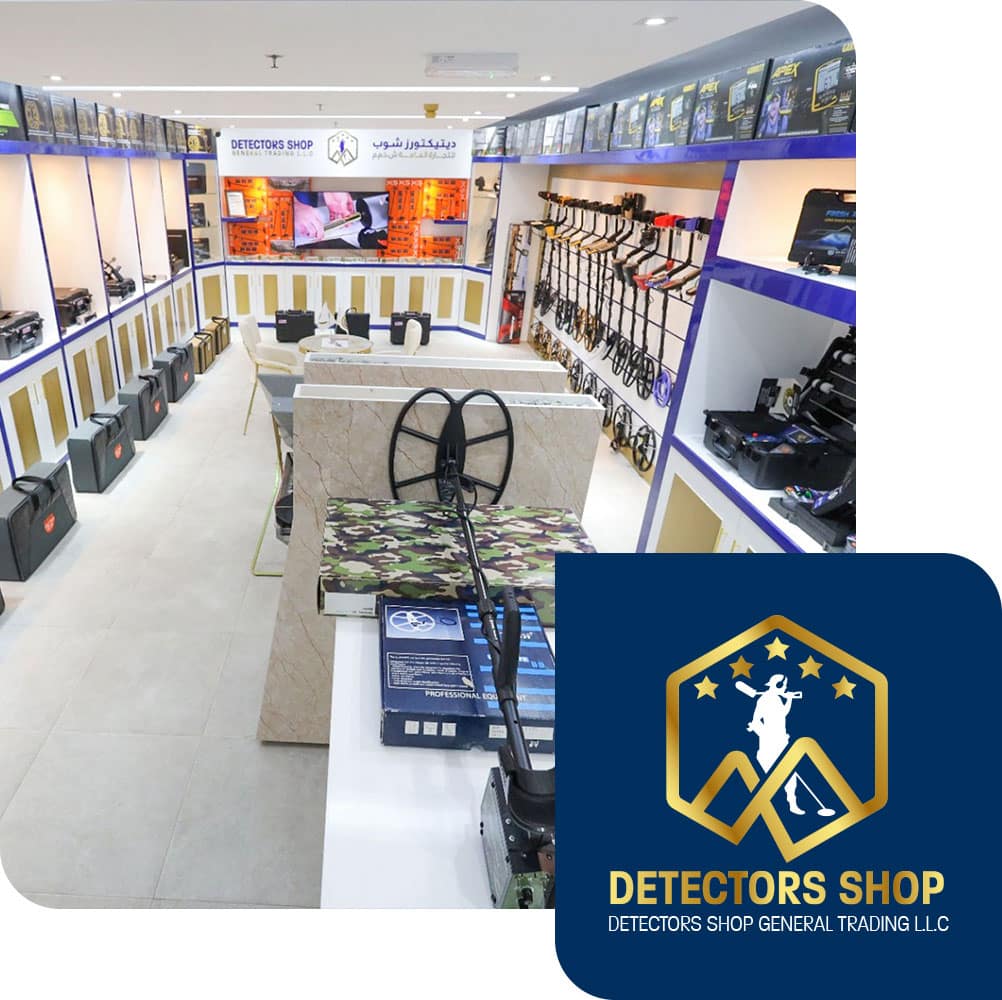 "At 'Detectors Shop', we pride ourselves as the leading authority in the realm of gold and metal detection in Dubai.
Our mission is more than just sales; it's about equipping our valued customers with the knowledge and confidence to master their devices. That's why we offer complimentary training sessions for each purchase.
With every device we sell, we guarantee its authenticity, ensuring 100% genuine products that excel in identifying hidden treasures.
Our state-of-the-art, powerful devices come with a reassuring 5-year warranty, reinforcing our commitment to quality and trust in the field."
Development
"At our company, continuous innovation is at the forefront of our mission. We are deeply committed to introducing the latest advancements in the field of gold, metal, and treasure detection devices. With a diverse range of systems integrated into our products, we aim to cater to the varied needs of our customers. Whether our clients are in pursuit of gold, metals, hidden treasures, diamonds, groundwater, or wells, our state-of-the-art devices are meticulously designed to meet their aspirations. This commitment ensures that we remain ahead, setting new benchmarks and delivering unparalleled value to our clientele."
sales policy
"At our company, the principle of 'Customer First' guides our sales policy. We stand firmly behind the quality of our products, offering a robust 5-year warranty for every purchase. Each product is accompanied by a globally recognized manufacturing certificate, ensuring its authenticity. Furthermore, we proudly present a certificate of world-class quality with every product. Prior to purchase, we ensure the product's efficacy, allowing a detailed inspection, and provide insights into its features. Customers will also find warranty cards that highlight the golden guarantee period. Moreover, we are dedicated to offering comprehensive training and free post-sales service to our esteemed clients, ensuring they get the most value out of their purchase."
BEWARE OF IMITATION
"Warning against Imitations: As a pioneer in the field of gold and metal detection devices in Dubai, Detectors Shop stands out not only for our state-of-the-art, powerful devices but also for our unwavering commitment to quality and authenticity. We guarantee that every device we offer is 100% genuine, designed to detect hidden treasures with utmost precision. With a robust 5-year warranty and free training sessions, we go above and beyond to empower our customers. Additionally, to safeguard our valued customers from counterfeit and imitation devices, we provide international and global certifications with each product. We urge our patrons to be vigilant and only trust the established reputation of Detectors Shop for genuine and reliable products."
The Importance of Metal Detection Devices
"The importance of gold and metal detection devices cannot be overstated in the quest for buried treasures, metals, and ancient coins. These sophisticated tools play a pivotal role in uncovering the hidden riches of the earth, often revealing artifacts and valuables that tell tales of bygone eras. Furthermore, the significance of these devices extends beyond mere treasure hunting; they are instrumental in detecting groundwater and locating wells, vital resources in many regions. Equipped with various systems and capable of delving to impressive depths of up to 50 meters, these detectors are a testament to technological advancements and the human spirit's undying curiosity."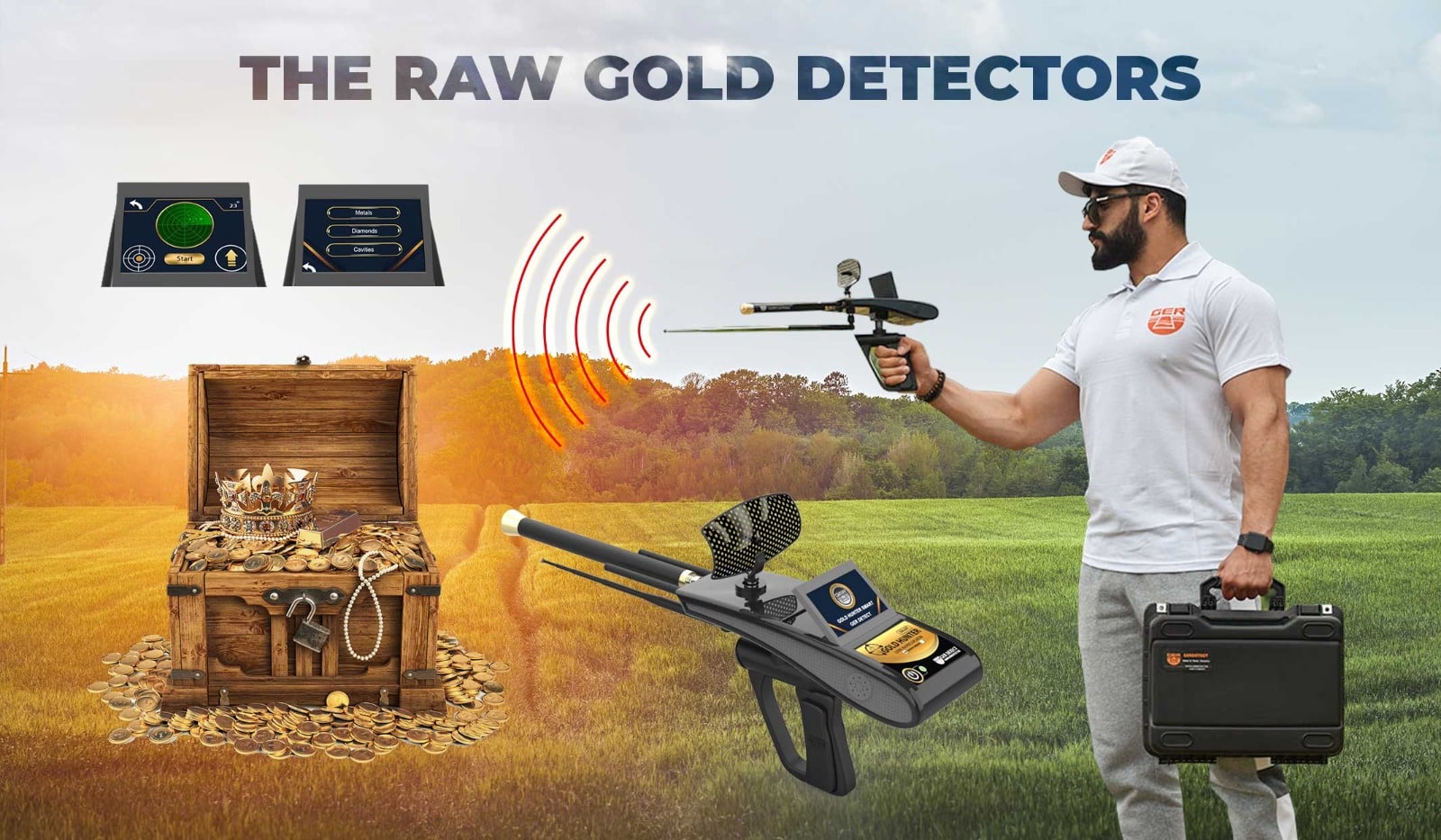 Contact Us for mor informations about Metal detectors