How to Choose a Metal Detector
No matter how good a friend is, you shouldn't buy a metal detector based solely on their recommendation. If you're new to the hobby, you should know that people who have been using detectors for a long time may be very loyal to the model and brand they use.
Most of the time, they don't know much about anything new or different. In recent years, a lot of new electronics and features have come out. Therefore, you should always investigate a wide range of equipment.
How frequently will you utilize your new detector?
Do you prefer to metal detect on weekends or at any time? Do you plan to use your detector even when you go on vacation, even if you are retired, to look for objects as much as you can?
The majority of people who begin metal detecting discover that they truly enjoy the activity, so you should think about how well your detector can withstand repeated use. Before making a major purchase, you might want to think about renting a metal detector if all you want to do is try it out or find a lost item.
How rough are you going to be with your machine?
It's possible that you will drop it, even if you don't intend to. Think about all the jolts and bumps your machine will have to deal with if it is dropped on rocky terrain or in the trunk of your car. In the end, you'll want a durable machine that can stand the test of time. To withstand heavy use, the majority of detectors today are constructed to stringent international standards.
Check out the warranty and read customer reviews of your metal detector before making a purchase. The majority of detectors come with excellent warranties that will keep you looking for treasures for a long time. In addition, these manufacturers will provide excellent customer service if you ever need to send your detector in for maintenance.
Where do you intend to use the detector?
Are you on the coast, close to a gold-mining region, or in a region rich in ancient coins and relics? If you want a "special purpose" detector, you need to pay close attention to the detector you choose. Different kinds of detecting can be performed with some of the specialty detectors, which have multiple modes of operation.
The majority of detectors will deliver on their manufacturers' promises. However, the characteristics and features of various detector brands will vary. Swing speeds and weight requirements may vary depending on the detector. The number of sections that the detector will separate into is yet another feature to think about when packing and travelling for convenience.
Choose a Metal Detector for Gold, Relics, or Jewelry There are various metal detectors that are superior at locating various objects. Before choosing a metal detector, determine your interests. For gold, you'll need a different model than, say, for relics or artefacts. Make sure you get a model that is either waterproof or made to be submerged if any of your plans call for searching across a riverbed or shallow stream.
There are numerous all-purpose metal detectors that can uncover gold, relics, coins, rings, and other jewellery, as well as rings, rings, and coins. You can find just about anything with a detector like the Minelab Equinox Series, the Garrett Ace, or the Garrett ATX.
There are numerous locations to go jewellery hunting and coin shooting if your primary objective is to have fun and get some exercise. To get rid of trash and junk targets, you'll need a metal detector that can do it all, has great pinpointing capabilities, and has discrimination features.
A deeper-seeking detector is necessary if you want to find treasure caches, buried coins, relics, artefacts, and relics. You will also be able to filter out other things with these detectors. Hobbyist relic hunters favour the Minelab GPX 5000 and the Nokta INVENIO for real hidden and buried historic artefacts. Despite their higher price, these offer significantly more depth.
If you want to find gold nuggets or flakes, you'll need a detector that works at a higher frequency and has smaller or special-shaped coils. It will also be more sensitive to smaller gold, which is harder for standard detectors to detect. Take a look at the Gold Nokta|Makro Kruzer. The world's favourite gold detectors are the more expensive and extremely deep Minelab and Nokta models.
Metal Detectors for the Beach, a Park, or a Historic Site Consider where you'll spend most of your time hunting. Do you have easy access to metal detecting in the water, mountains, parks, or fairgrounds?
On beaches and lakeshores, gold rings and jewellery are found in greater numbers than anywhere else. An underwater, beach, or land metal detector with a waterproof housing is necessary if you live close to the ocean, a river, or a lake and want to go into the water where the entire detector can be submerged or dropped into the water. Additionally, you'll need one that can locate objects without losing signal due to conductivity in saltwater or on a wet sandy beach.
For this, you should also check out the Minelab CTX-3030 and the Minelab Equinox Series. All of these are great options that can help you find things on land and water.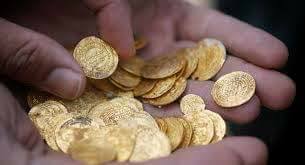 How to Choose a Metal Detector Based on Experience ?
Even if you have never used a metal detector before, the majority of machines have quick start settings that make metal detecting as simple as turning on the detector and installing batteries. Pre-set discrimination settings let you focus on finds like old coins, diamond rings, and gold nuggets with the push of a button while removing iron waste.
You can calibrate your detector for various ground conditions and cancel out power line interference with automatic tuning. The in-depth features of your detector will be waiting for you when you're ready for them, so you don't have to learn everything about it right away.
There are plenty of powerful but easy-to-use detectors available to provide operators of all skill levels with an excellent experience. The Garrett ACE 400 and Garrett AT Max will provide novices with numerous trouble-free relic hunting experiences. Other machines have easy-to-use features that make it easy for both novice and experienced detectorists to learn how to use them.
Which price range is suitable for you?
Metal detecting is a pastime that can be financially rewarding. Consider it an investment in excitement, adventure, and fun.
The deeper and more sensitive your detector will penetrate, the better it will be. The majority of higher-end models have more automation and features, making tuning easier.
The wealth you discover using your detector can quickly add up. Your detector could be fully recouped by a single killer find, such as a diamond ring, gold bracelet, or old coin with a rare mint mark. We hear from people nearly every week about that one find that paid for their detector; it happens much more frequently than you might think.